An extension of our Instagram Vox Series, featuring interviews with past Vox Nativa volunteers.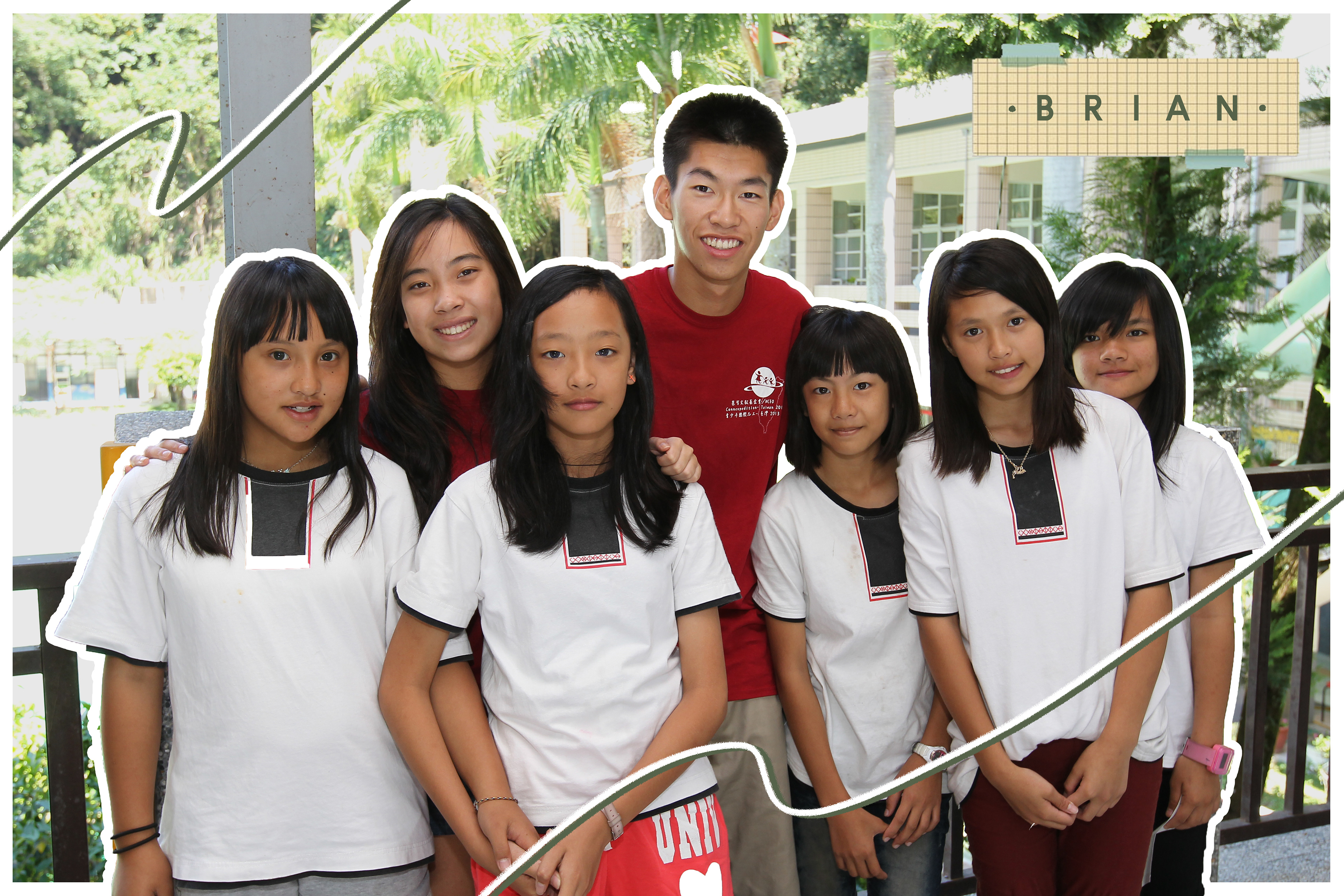 How has working with Vox Nativa impacted other aspects of your life or other career experiences?
I was very fortunate to be part of the first volunteer team [Wisdom Culture and Education Organization (WCEO)] organized to serve Vox Nativa Music School in 2012. While we were there on a mission to promote English learning, they welcomed us with open arms and very graciously introduced us to their aboriginal culture and lifestyle. I think, as a team, we learned so much more from their students and teachers that summer than they were able to learn from us.
That trip became the foundation of the [Connexpedition] program. I trained and led two more volunteer teams to Vox Nativa in 2013 and 2014 and in the years since I helped develop the summer program that served just one school into a program that now serves 5+ schools each summer in Taiwan.
Though I no longer lead the volunteer teams that serve Vox Nativa, I try to visit the school in Nantou every summer since I really do owe a lot of my personal and professional growth to the three summers I spent with them. Additionally, working with the students there really pulled me out of the Silicon Valley bubble we live in and added new perspectives to my worldview.
If you could do anything you wanted, what do you think would be the most effective way to give back to Vox Nativa?
I wish I could participate more in sharing their stories. The directors and teachers of Vox Nativa work tirelessly to help the aboriginal children in rural Taiwan pursue educational opportunities that are equal to those attainable by students in the cities. They are able to do this while preserving and promoting their aboriginal culture, pride, and identity.
I would encourage everyone to read, watch, and listen to the stories of these children. Especially so if you or your parents are from Taiwan. We should be extremely proud to have these children represent our Taiwanese heritage on the world stage. Their Instagram account: @voxnativataiwan
From your perspective, how do you think working with Vox Nativa has impacted high school students, since you've worked directly with the high schoolers as well as the children?
There are no shortcuts to success. I think that is one thing every high school student should learn from these children after volunteering at Vox Nativa. Sooner or later, you will face challenges in your life that will require an extraordinary amount of effort. This hurdle will look different for everyone, but I hope that the perseverance of these children, in spite of their socio-economic hardships, will inspire you to tackle it head-on.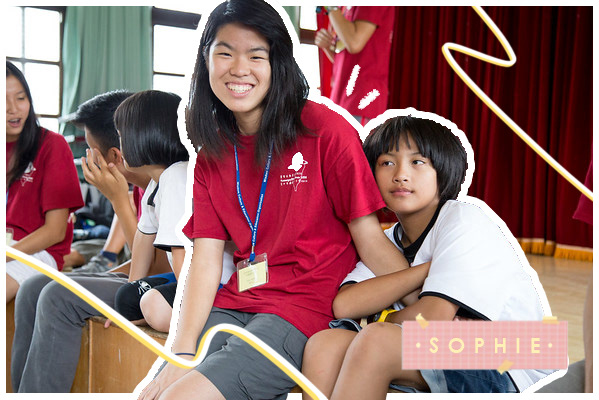 How has working with Vox impacted other aspects of your life or other career experiences? 
Growing up, I listened to my parents constantly emphasizing the importance of having self-discipline. I thought I had a decent grasp on it, until I spent two weeks with the students of Vox Nativa - they taught me what having self-discipline really means. 
Unlike schools in the US that have janitors to clean the school weekly, Vox students are required to clean their own classroom each morning before breakfast. Each classroom has a set of cleaning supplies, but since I taught in the auditorium and not a classroom, the room did not have a mop. The student in charge of mopping always had to wait for another classroom to finish using it before he could use it.  One morning, even though it was already time for breakfast, the student was still waiting for the mop. I told him he could eat breakfast first and then mop, but instead of "okay", he told me to go eat first and that he would finish mopping before he went. His response really surprised me. Even though cleaning the classroom may be a daily routine for them, I find it amazing how these students are so disciplined and responsible to do it thoroughly every day. They're determined to complete the task at hand before doing anything else, even if it means they have less time for the latter activity.
If you could do anything you wanted, what do you think would be the most effective way to give back to Vox?
Definitely donating money to provide more resources - Vox Nativa is a non profit music school that offers supplemental academic classes for top students around the Xinyi Township (Jade Mountain), in addition to the choir. Normally, students attend school 5 days a week, but Vox students spend weekends and breaks living at the school, learning different subjects (ie English, music, and math) and practicing choir. Also, because Xinyi Township is such a vast area, the school provides 3 chartered buses to bring the students from different areas within the township to and from school. For students that live farther away, it may take 1.5 hours by bus to reach the school.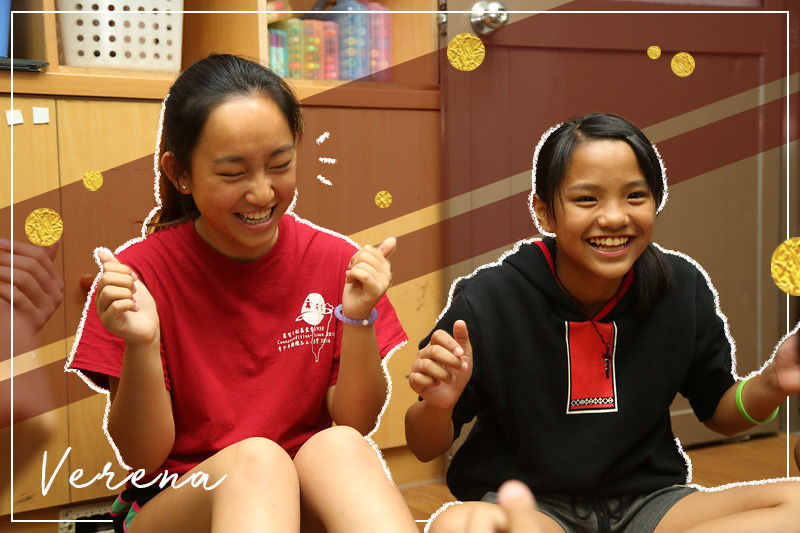 Looking back, Vox was one of the few times during high school when i let my guard down and was my most authentic self. These children brought out a pure and caring side of me with their own unconditional enthusiasm and love. Even today, visiting the memories and even the actual campus recharge me time and again. Looking forward, I look forward to supporting them through not only formosa but also other means as my own ability grows.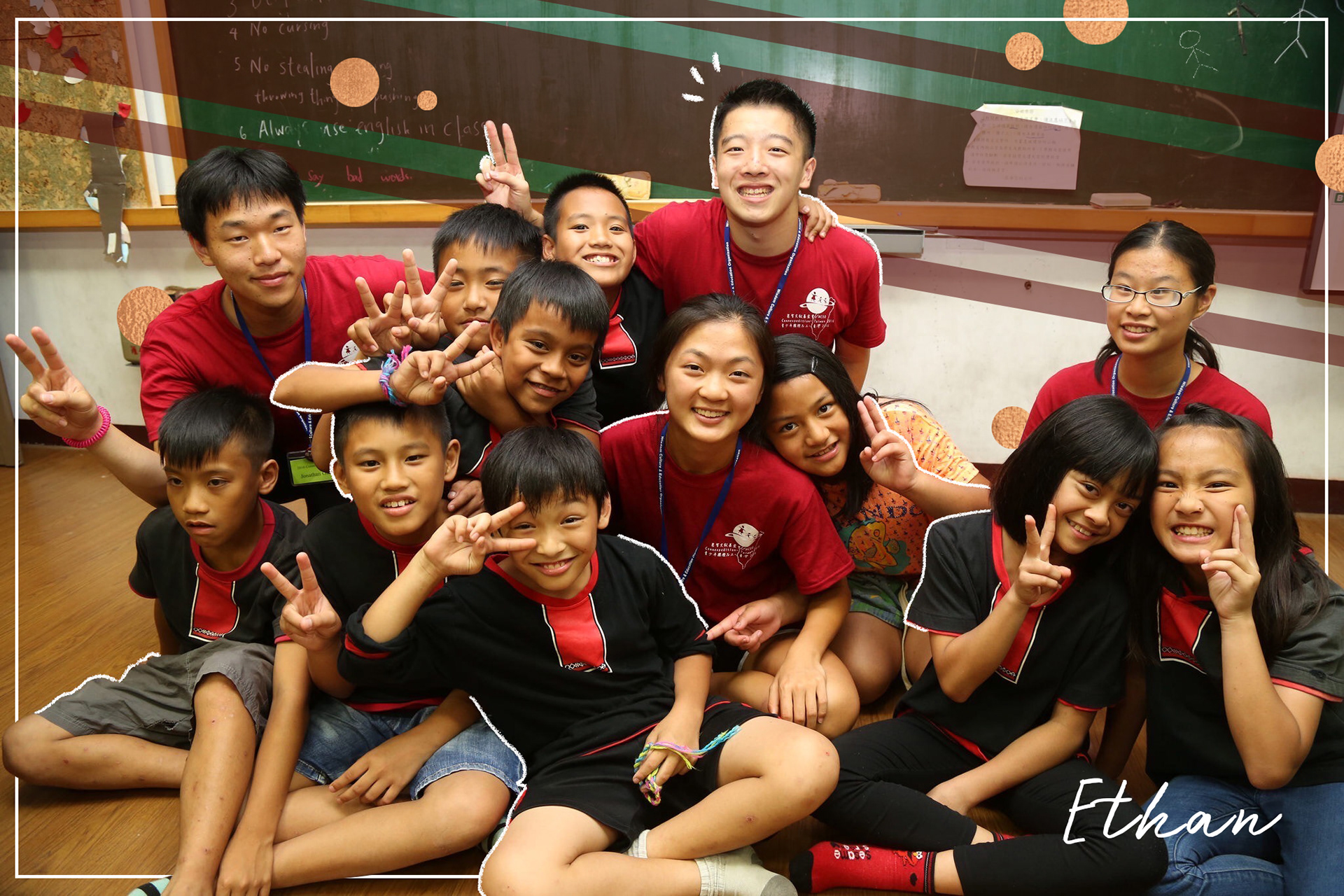 How has Vox/Connexpedition changed your relationship with Taiwa?
Prior to Vox/Connexpedition, I never really stepped out of Taipei city (and other main touristy attractions). Vox and Connexpedition really opened my eyes to a less developed, more "formosa" side of Taiwan. If anything, my experience with Vox and Connexpedition has further developed a deeper bond with my Taiwanese heritage .
If you could do

anything

, what would you do to contribute to Vox's cause?
Offhandedly, I know Vox takes donations to help support choir tours. Fiscal support aside, I know Vox, and the indigenous Taiwanese population as a whole, would greatly benefit from increased political support as well. 
What are some differences that you identify between the kids at Vox vs other taiwanese children as well American children?
I can't really speak too much on the comparison between Vox and other Taiwanese children, but I can speak more towards the differences between Vox kids and American kids as a whole. In my experience, kids in America take many privileges for granted. Everything from annual field trips to computer classes are advantages I think American children have and often take for granted. On the other hand, even though the children at Vox were disadvantaged in so many ways, they didn't take anything for granted. In every moment that I spent with the children at Vox, I felt that the children appreciated every small thing, from the opportunity to learn English to even just the presence of us volunteers.
What are the lasting impacts of Vox that you have seen on other parts of your life?
Although it has been hard keeping in touch with the kids I taught (as I taught 4th grade and most of them didn't use social media at the time), I do still receive the occasional '哥哥,我想你' (I miss you) DM on instagram. My experience at Vox heavily impacted my choice of college major as I'm currently studying international relations with a focus on international development, a career path I hope will one day allow me to positively impact disadvantaged communities, like my Vox students, around the world.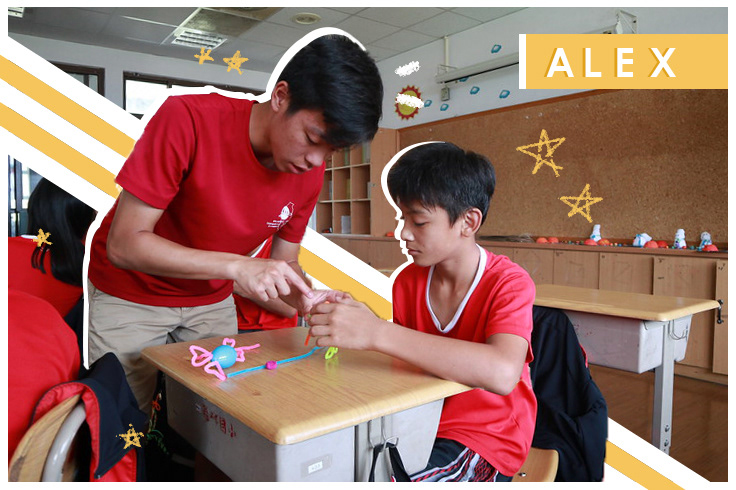 In what ways has your experience at Vox impacted you?
Vox has definitely done a lot in influencing my approach in life. I realized that many of us teenagers living in the Bay seem to be trapped inside our own little bubble completely clueless of nature's beauty and the variety of activities you can partake in while in the wilderness.
Can you tell us some favorite or funniest memories you had at Vox?
One of my favorite memories that I can recall was driving deep into the mountains and having a delicious barbecue with my team, "aboriginal" style. We cooked our meat on stone grills, the rice was steamed in bamboo shoots, and we made all of our utensils and bowls from scratch. In addition, all of this was done with nothing but what was offered by the wilderness around us. I think the funniest moment was when a spider the size of my hand scuttled through the girl's sleeping quarters completely freaking them out. However, that year, we were rooming with aboriginal college students, where one of them, Wang Hao, took a tissue and grabbed the spider and threw it outside like it was nothing. Definitely one of the grossest and funniest moments during this trip.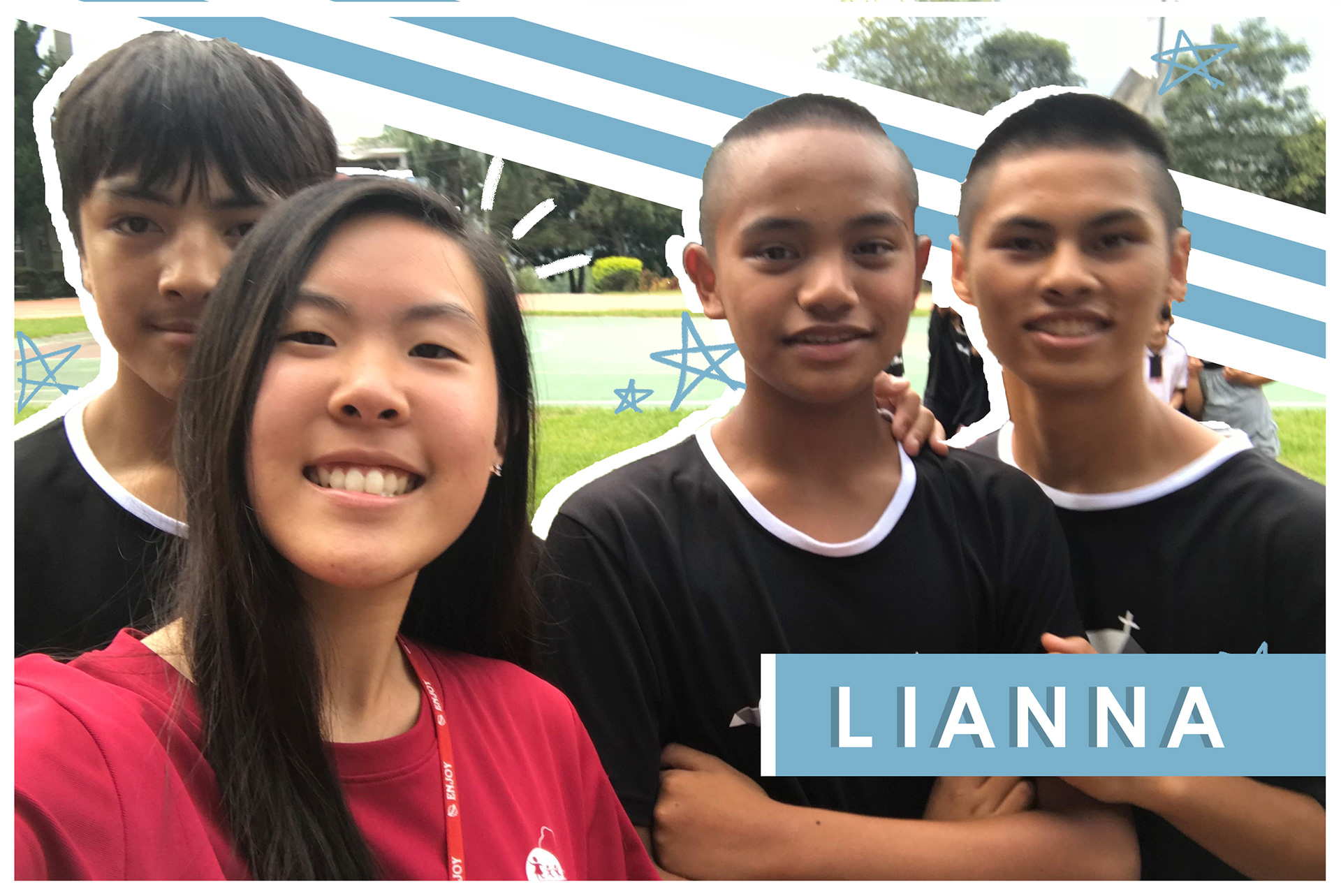 During July, I lived with the Vox Nativa children; we slept in the same classrooms, showered using the same outdoor faucets, and washed our clothes in the same creek.  We taught the students from 7am to 3pm, accompanied them to their choir practice from 3pm to 6pm, and supervised their sleeping times.  I learned about the Bunun tribe, the village community, their economic problems, and about each student's dreams.  Their passion to learn and desire to create music and share it with the world were suppressed by worries about money and not having food to eat. Their dreams made me rethink my own.  I directly faced the reality that most of the people in the world don't have the privilege to worry about grades, applying for college, nor what they're going to wear tomorrow.